Australia is one of the most popular honeymoon destinations in the world, full of astonishing locations waiting to be discovered. Thanks to the welcoming people and warm climate, you will find your visit pleasant and relaxing, leaving you free to bask in the sunlight and to fully engage on your romantic dates. The following guide will give you some ideas to help you make your holiday a fairy tale, and with a free rental car, you will literally be in the driver's seat of the experience of your lifetime.
Kangaroo Island: Mingling with Gentle Kangaroos
Australia's third largest island has a sparse population that really lets you unwind and indulge yourselves. Relax on the sandy white beaches, treat yourself and your partner to a spa, breathe easy in your quaint cottage, and of course meet the wildlife.
Getting there: Kangaroo Island is accessible from Adelaide by air and sea. A flight will take just 25 minutes, while a short 45-minute boat ride is preceded by a picturesque 1 1/2-hour drive to Cape Jervis.
Kimberly: Wondrous Nature
Here you will find pristine and diverse nature, set on the plateaus of Australia which adjoin the North West Coast. With help from tidal rivers, the ancient area of Kimberly has been transformed in to a utopia of mountains, gorges, waterfalls, coastlines, and national parks. This area is great for the two of you to take a bike ride out into the tranquil wilderness, to discover many natural treasures, and maybe even ancient engravings.
Getting there: From Darwin,entering the region will take 9 hours by car, and navigating across to the other side will take another 9. For the most adventurous explorers taking their time to discover The Outback, a full 23 hours journey is needed from Alice Springs in the Red Centre.
Uluru: Sunsets to Make You Cry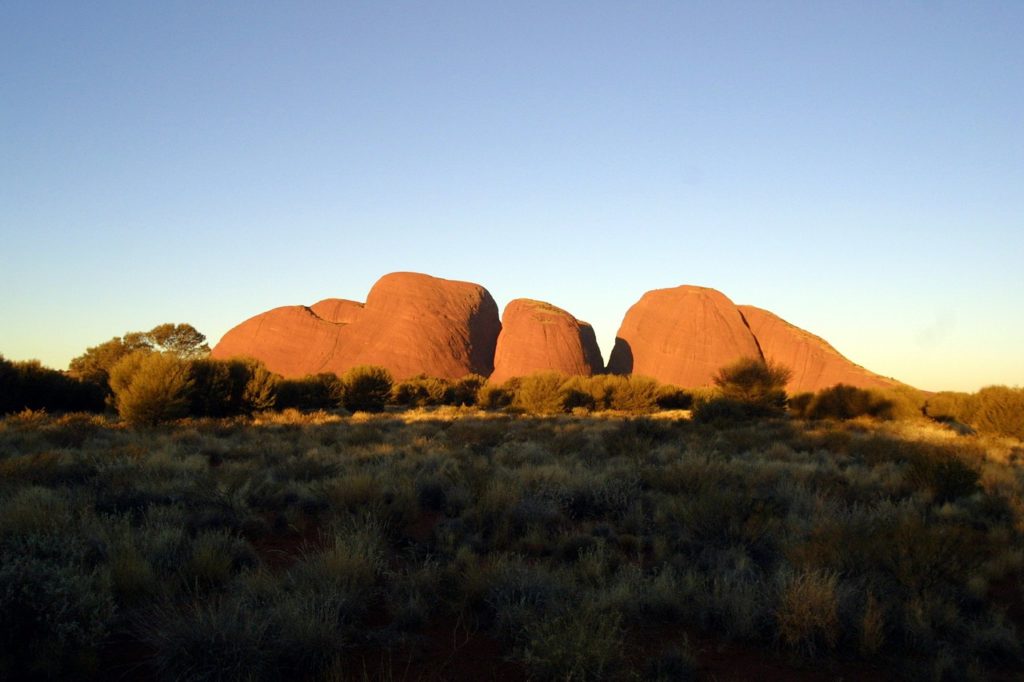 A World Heritage Site that is famous for its golden sunsets reflecting a mythical red off of ancient rock formations. Many Australian specific animalscan be spotted here such as rare species of wallaby, birds, and kangaroo. A hot air balloon is a great way to take in the landscape, and a hiking trip to Uluru's neighbour: Kata Tjuta (a protected Aboriginal sacred ground), is also worth a visit.
Getting there: Uluru is a shorter 5-hour journey from Alice Springs which has a further 4 National parks in the region.
Melbourne: An Enchanting City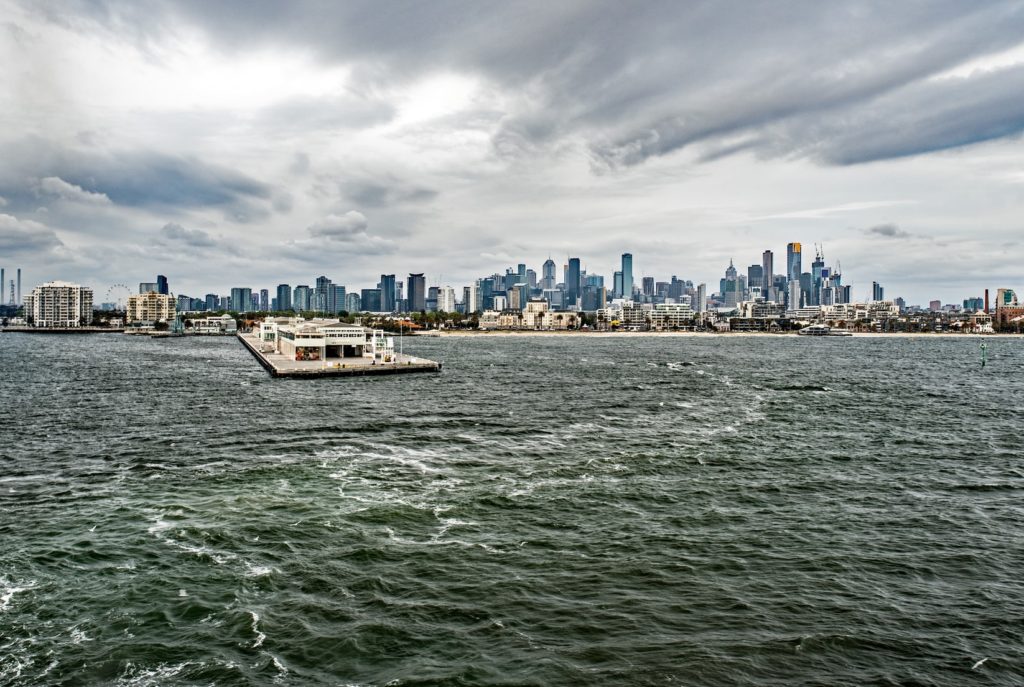 Need some contrast to the beaches and great outdoors? No problem! This city is filled with quaint alleyways, leading to café filled lanes, surrounded by beautiful old buildings. You can really taste great Australian cuisine here at your choice of any of the numerous restaurants, including on an evening boat cruise. There is certainly something here for anyone who enjoys history, museums, galleries and getting lovey-dovey at a film screening under the starry sky.
Getting there: Melbourne is an 8-hour ride from both Adelaide to the West, and Sydney to the East. Scenic detours are encouraged from both cities in order to make the most of coastal views and national parks, many of which are stationed along the way.
Tasmania: Exotic Beyond Imagination
Full of protected nature reserves which are home to astounding wildlife, this unique destination offers a wonderful atmosphere and breathtaking views, and combines rugged mountains, lush greenery, and the peaceful coastline. Tasmania is unquestionably a great place for couples to hike various trails which will take you up mountains and through the rainforest. When you need a little sit down from all the exploring, then nestling up on safari tours are also an option.
Getting there: Tasmania is a large island directly south of, and accessible from Melbourne. The seaworthy can enjoy a serene 10-hour boat trip, but if you prefer something more immediate, then a quick 1-hour flight will do the trick.
The Whitsundays: A Must for Beach Lovers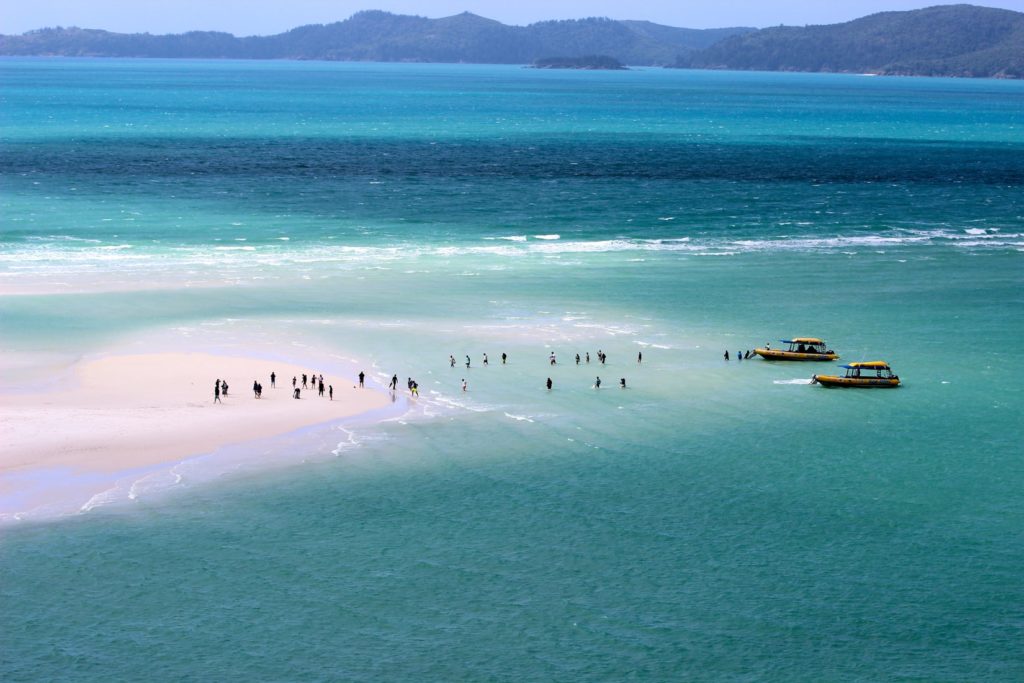 Comprised of 74 islands, of which only 8 are inhabited, The Whitsundays, is the perfect location to grab a private beach just for the two of you. Enjoy gazing at the stunning sunsets over crystal blue waters, and why not treat your sweetheart to a surprise candlelight dinner? How romantic!  Additional attractions include snorkeling, fishing, and scuba. 
Getting there: Take a 7-hour coastal ride with breathtaking scenery from Cairns to Airlie Beach, and then hop across on a ferry to your chosen island which sits adjacent to The Great Barrier Reef.
The Great Barrier Reef: Spectacular is an Understatement
The world's largest barrier reef (another World Heritage Site) is at your disposal. Comprised of over 2,900 individual reefs and 900 islands, and stretching over 2,300 kilometers, it truly is one of nature's greatest wonders. Take your honeymoon adventure undersea, in search of bright and fascinating landscapes, the sole habitat to many unique and even bizarre species. 
Getting there: The best 2 access points on Queensland's East Coast will be Cairns, and Hamilton Iisland, the latter of which is a very short boat trip, or flight away from Airlie Beach.
With all these romantic choices on the table, you can be sure to experience a really special and heartwarming adventure with your loved one. By renting a free car, you can customise your voyage and make it just how you wanted it to be, with the added flexibility to take your time absorbing the most stunning landscapes.