South Australia abounds in gorgeous places ideal for enjoying the breath-taking views of nature, wildlife and warm air but still staying close to home. Here are several suggestions for short trips to some amazing places that you can include in your itinerary, so all you need is to pack your bags and your enthusiasm in the back of your free rented transfer car and hit the road!
Kangaroo Island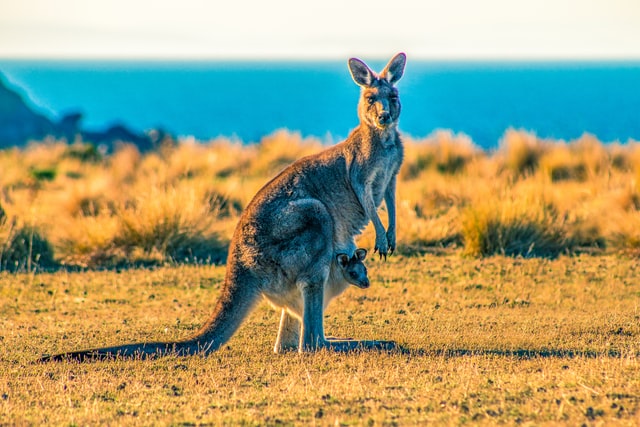 After Tasmania and Melville Island, Kangaroo Island is Australia's third-largest island located in the south of the country, just 120 km southwest of Adelaide, but once you step out onto its grounds, you will feel like you've been transported to another world. The island is surrounded by pristine beaches and coastline filled with rugged bushland, native wildlife and a great variety of amazing local products. Exploring Kangaroo Island will take you to the iconic destinations along the Great Ocean Road that include Remarkable Rocks, The Grampians, the Twelve Apostles and many more.
If the heat has been getting to you all day – no worries! At Kangaroo Island it's much cooler than in the City of Adelaide and its vicinity. The average summer temperatures are around a very pleasant and lovely 25°C (77°F). With 540km of gorgeous coastline, it's easy to find a tranquil spot to simply relax and unwind. 
For keen photographs, don't miss the most photogenic places such as Remarkable Rocks, closely followed by Admirals Arch and Seal Bay. All three of these jaw-dropping natural gems are situated on the rugged south coast and run by the National Parks of South Australia.
Standing at Kirkpatrick Point, a few kilometres east of Cape du Couedic, the much-visited and photographed Remarkable Rocks look like a cluster of massive, weather-gouged granite boulders on top of a rocky dome that spins 75m down to the sea.
Eyre Peninsula
The Eyre Peninsula is one of the most beautiful and popular coastal areas in Australia, and it's only a 7-hour drive from Adelaide. Port Lincoln, Port Neill, Coodlie Park and Mikkira Station are just some of the places worth visiting. It's highly recommended you take time to go swimming with dolphins or sea lions in Baird Bay, and if you're a daredevil type, shark cage diving is certainly an experience you remember for the rest of your life! No trip is complete without sampling the local produce so make sure you indulge in some local delicacies in Port Lincoln, a place topping the lists for all seafood lovers due to their famous oysters!
With just the perfect amount of land and ocean, stop to marvel at the stunning Flinders ranges and then make your way down South for some water activities with the local wildlife. Don't miss the exploration of the Great Australian Bight, the caves of Talia and the chance to go sandboarding. Spend the night camping at an outback station at a private campsite and recharge for the adventure the following day brings.
Flinders Ranges National Park and Coober Pedy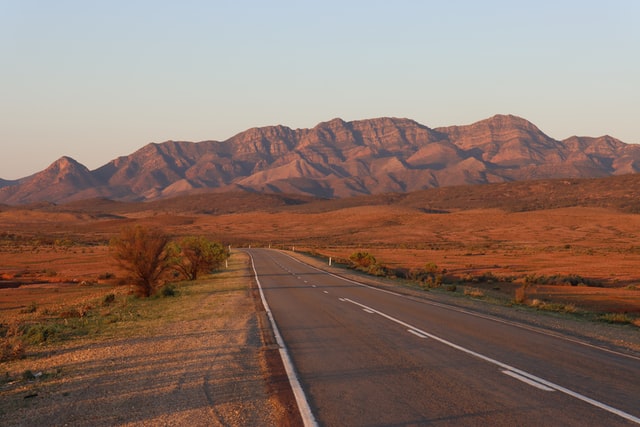 The wonderful Flinders Ranges National Park is home to a wide range of wildlife, including the sadly endangered but so very adorable yellow-footed rock wallaby. Next, grab your stuff and embark on an epic road trip from Adelaide to the Red Centre, stopping over at the campsite at the iconic Wilpena Pound in the Flinders Ranges, and staying in a unique underground bunkhouse in Coober Pedy. Exploring these two places will offer you a first-hand experience of Australian wildlife, a close-up view of the fascinating landscapes and teach you a whole lot about Indigenous spiritual beliefs in Uluru. 
The Great Australian Bight and the Nullarbor Plain
These two classic Australian sites do not technically belong exclusively to South Australia, but the locals love to claim them and call them their own! Both locations are easily accessible from Adelaide and a convenient option for a short trip during which you get a fantastic opportunity to experience a variety of landscapes and Australian wildlife. 
The Nullarbor Plain is the longest, straightest and flattest road in Australia and the journey across it through the semi-arid lands will mesmerize you with a combination of the breath-taking coast of the Great Australian Bight and surprisingly abundant wildlife that includes wild camels, kangaroos and emus and much more. 
Whatever you prefer, a road trip on your own and a long weekend getaway or a group tour, you'll surely find this part of South Australia unforgettable so it'll keep calling you back every time the noise of city life becomes too overbearing!