On the mention of the so-called 'grey nomad movement', the first thing that springs to mind are retirees who travel independently for extended periods of time, usually in a campervan or caravan, but this lifestyle has also caught the attention of a number of younger people and working families in Australia. Managing their finances is certainly among the biggest challenges that these people have to overcome. With this in mind, here's how to save money as a full-time nomad Down Under.
Minimalist living
Travelling full-time means that you are not on holiday anymore, so you should start behaving accordingly. For instance, you should stop buying souvenirs or drinking fancy cocktails every night. It's essential that you learn to live only with the absolute necessities, as letting go of materialistic ties will not only save you money but also make you feel unburdened and happier in general.
Do you actually need a storage unit packed with stuff you're not using anymore? Consider selling the household items you no longer need and using this money for cool experiences and additional gear that might come in handy on the road.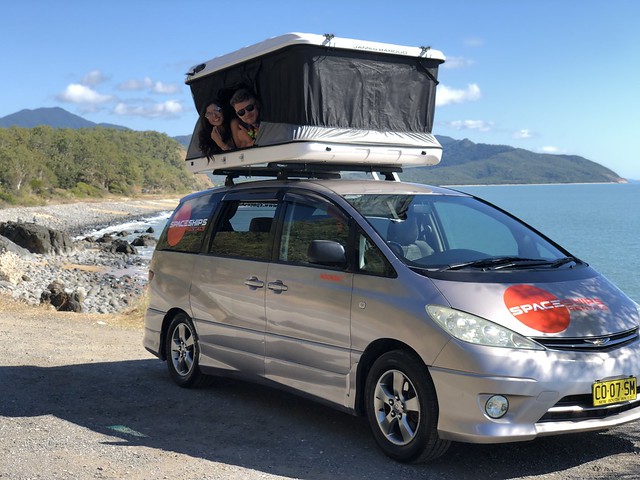 Driving economically
When you are planning a route, do your best to minimise backtracking, try to avoid driving on windy days, and keep a consistent speed when behind the wheel. These little hacks can all help you considerably cut down on your petrol usage, thus reducing one of your biggest expenses. Don't forget to get one of those petrol cards that offer discounts or rewards on fuel fill-ups.
And if you don't have your own vehicle, you can now rent a free one-way campervan. You simply register an account and verify your personal details. When you find your drive among all the cars and campervans available on the website, you simply submit a request for it. You'll soon be notified if your request is accepted, after which a rental car operator will contact you to organise the pick-up details. 
Home Cooking
As tempting as it may sound to eat out, this can be a huge blow for your budget. Instead, head to a local grocery store and purchase seasonal goods. Always remember to take advantage of the products that are on sale and regularly stock up on dry and canned food.
Search for camping-friendly recipes to get inspired, bearing in mind that preparing your own meals is not only more affordable but often healthier, as well. Keeping some sandwich supplies on board will prevent you from giving into fast food at lunchtime.
Free camping
Free camping, also known as freedom camping and boondocking, essentially means finding a spot where you can legally camp free of charge. Free campsites generally have minimal amenities, so make sure you have a full water tank, an empty grey water tank and a fully charged power bank.
Getting solar panels for camping might look like a costly investment at first, but if you are really serious about being a nomad, it will save you money in the long run.
CamperMate is an amazing free mapping app that helps you locate free campsites, in addition to offering many other useful camping and RV-specific pieces of information.
Enjoying liberty
Living the life of a full-time nomad means taking the life you had at home on the road. They say that the most authentic experiences are those that come from the land itself, so go on a hike, relax on the beach, take a nice bike ride, read a book outdoors, picnic in a park, or simply breathe in fresh air. Don't fall into the trap of thinking that you need to constantly be spending money and go sightseeing like crazy to have a memorable experience. A nomadic lifestyle is, in fact, attainable for most: you just need to adjust your living habits accordingly.