You don't have to travel all the way across the globe to Europe or the US to see the deep reds and shining golden yellows of the changing season. Autumn is just as beautiful right here, so step outside of the city, long enough to refresh your spirit, and take in the vibrant surroundings with the ones that will appreciate it the most. Here are a few of the best places you can cleverly reach on a budget with a free car or campervan. Let's explore these amazing landscapes!
High Country – Victoria
Yackandandah, Bright, and Beechworth, sit atop a plateau just below the Australian Alps. These towns have been preserved from the times of the European settlers during the gold-rush. Historical buildings, as well as exotic trees, line the promenades in a spectacular display of red, gold, yellow, and orange. The town of Bright also hosts its own Autumn Festival which lasts 10 days. Private gardens will be open, food and drink will be available, and why not pick some chestnuts before enjoying the parade?
Getting there: Just head 3 hours North East from Melbourne. The roads are good and different route options are available.
Blackwood River Valley – Western Australia
It might not be expected that the West would have so much colour on display, but in a region not far from Perth, trust that you will find luscious landscapes showcasing many historic towns. As you journey from Nannup which is surrounded by a plethora of national parks, follow the natural winding shape of the valley, heading East to see an unusual blend of grey and gold native karri trees, various tree species from Europe and the Americas.
Packing the family and a picnic basket is a must.
Getting there: 3 hours from Perth to Nannup or Balingup, and an optional 2 hours heading North East, following the river as far as you would like to go.
Bowral – New South Wales
The European history of this large town goes back 200 years when the landscape was dramatically altered. The elite of Sydney used the area as a rural retreat and used overseas deciduous trees to make the region seem more English, all of which offers some interesting contrast to the surrounding landscape. Here you can bear witness to dramatically changing colours, from tulip trees, golden elms, to red oaks.
Getting there: The destination is an easy 1 ½ hours away from Sydney.
Dandenong Ranges – Victoria
Gardens encompass the villages on top of the ranges which all see their moment to shine and peak visitation at different times of the year. This Autumn, you will find breathtaking waterfalls in amongst an array of colour in the Dandenong region. It's the perfect place to take a moment to listen to the soothing sounds of nature. You can even visit the Botanical Gardens where you will find some of the rarest flora and fauna.
Getting there: The journey is a super simple 1-hour drive East from Melbourne.
Mount Field National Park – Tasmania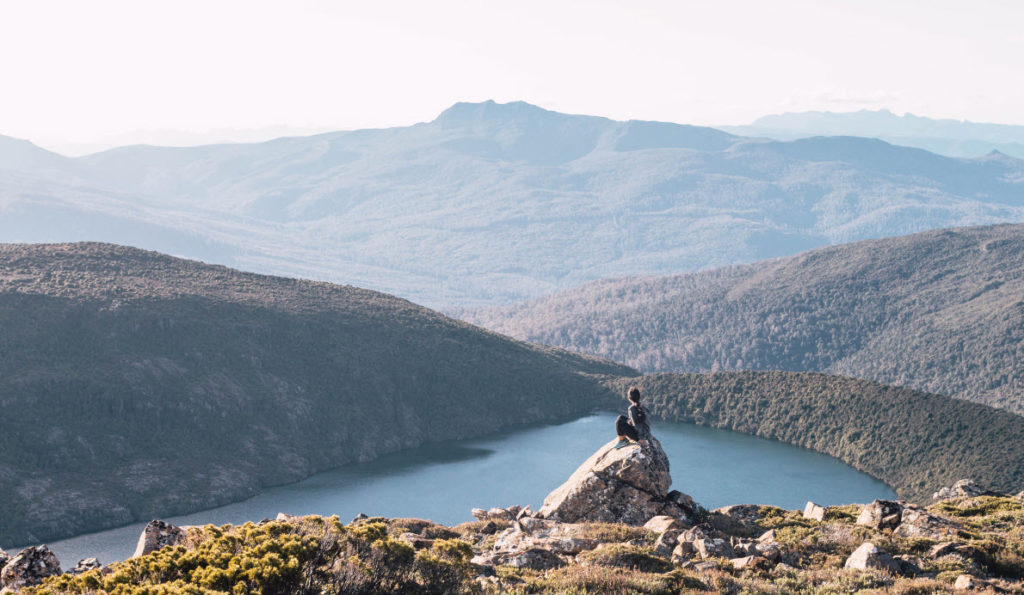 Ever heard of the Tanglefoot or Fagus? These are the only trees native to Australia which shed their leaves annually, and they only grow in Mount Field National Park and Cradle Mountain-lake St Clair National Park. Viewing the Tanglefoot (Nothofagus Gunii) is for the real die-hard horticulturists. The shrub grows close to the ground and is found on the Tarn Shelf Track in the high mountains. Part of this adventure can only be undertaken on foot but allows for spectacular panoramic views, fresh cool air, and the rare chance to witness the tiny ribbed leaves of the Tanglefoot turning yellow around the month of April.
Getting there: Tasmania is accessible from Melbourne via a relaxing boat trip. Take the advantage of the 9-hour journey to put your feet up and unwind. After disembarking from Devonport, it's a quick 1-hour drive to Cradle Mountain-Lake St Clair. For those heading to Mount Field, it's just 2 ½ hours longer heading South.
It's important to get away from it all, even for a little while. We can easily make excuses not go out and take that trip, but with so many beautiful places to see and experience so close to home, you really just have to pick a destination and go for it. You can even rent a free car to make everything much easier on yourself, taking away the need to prepare your own vehicle, and ensuring that you have enough space for all your luggage and needs.