Western Australia, among other things, is a real treat for the outdoor enthusiast, offering some of the most stunning camping sites on the continent. Great sunny weather, sandy beaches, nature, the clear blue sky make it every camper's dream. As Western Australia is perfectly made to be explored by road, why not rent a free transfer car or campervan and enjoy to the fullest everything this state has to offer.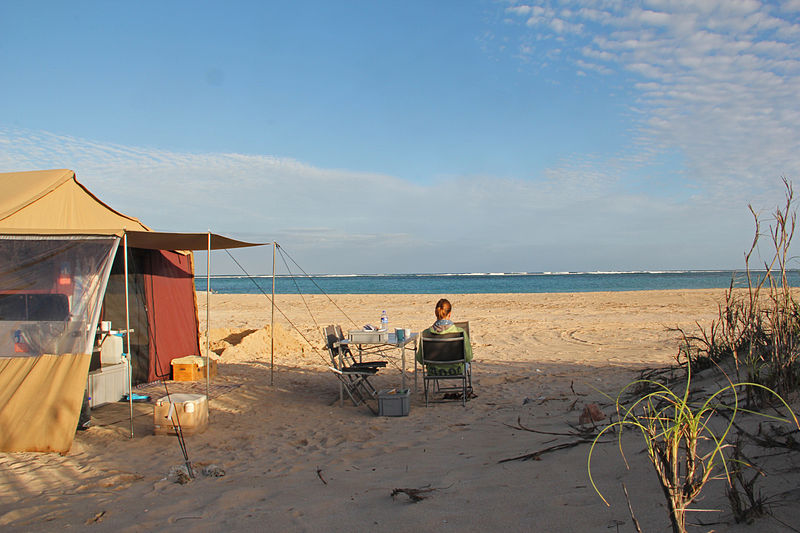 Conto Campground
This campground is one of the largest camping areas in Western Australia. It contains around 116 different campsites spread around the coastal peppermint woodland. Also, Conto Campground is located near Conto Springs Beach, which is the ideal place for swimming, fishing, or surfing, and just outside Margaret River, popular wine region. 
In 2015, this campground was renovated and upgraded. As a result, there are clearly defined areas of the campground for campers with tents, and those with campervans and camping trailers, and amenities such as toilets and barbecues. However, to conserve this camping area, campers must at all times follow rules and restrictions regarding lighting campfires. 
Mitchell Falls Campground
Mitchell River National Park is located in the Kimberley region of Western Australia. As it takes time and patience to reach this location, once you get to Mitchell Falls, you will be rewarded with the most astonishing scenery of the whole region. This camping spot can be described as a real adventure. There are no showers, only bush toilets, and the campground is divided into two large areas, a quiet one and the other the generator area. There are a couple of plunge pools nearby where you can take a dip and cool off during the summer days such as Little Mertens Falls and Mertens Gorge.
During your stay here, you can hike, and visit the Mitchell Plateau which carries certain cultural significance because of the Wunambal people. This park also has rich flora and fauna with several unique habitats and native species.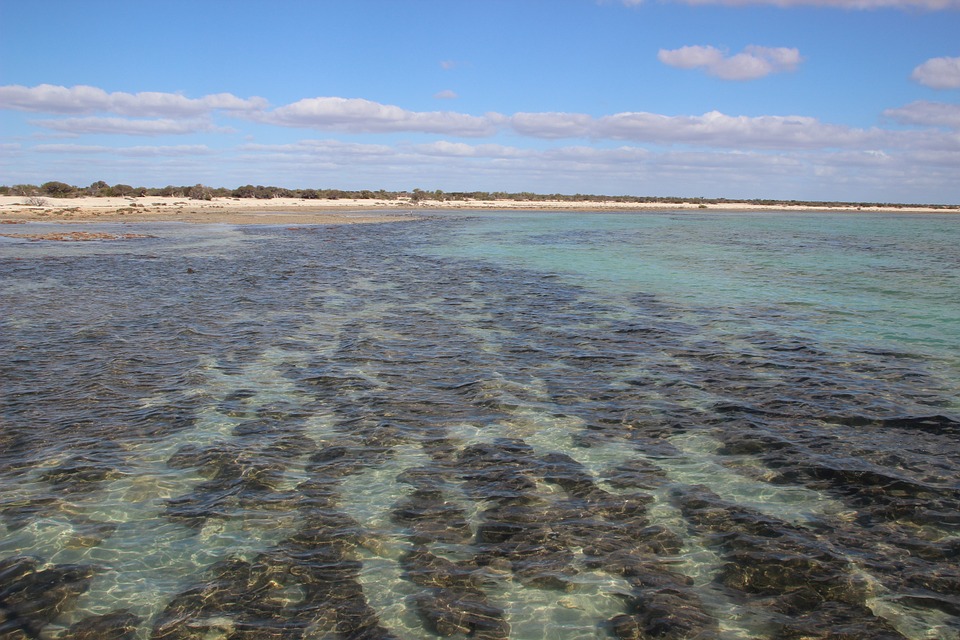 Lucky Bay Campground
In case you are near Esperance, take a 45-minute drive to the Cape Le Grand National Park, a place with some of the best beaches in Australia. Here you can not only relax but also take a selfie with kangaroos who roam freely around the beach. This park also provides hiking opportunities taking you through the beaches and rugged coastline. Furthermore, Mount Le Grand and Frenchman's Peak are the ideal places for rock-climbing. 
Cape Le Grand Campground is near the beach. Unlike the previous campground where mostly all you have is what you have brought with you, this camping area offers barbecues, tables, kitchens, as well as showers and flushing toilets. 
Dales Campground
Those in search of more remote corners of Western Australia, and the well tucked in camping sites, will find Dales Campground within the Karijini National Park the most ideal place for relaxation. This national park has an authentic rugged scenery, various diverse ecosystems, beautiful gorges, and ancient rocks, and offers numerous recreational activities. 
There are two campsites within this park and Dales Campground is one of the popular ones. Apart from the amazing landscapes, the outback, and activities, this camping ground offers only the most basic amenities such as barbecues, bush toilets, and a small shop at the visitor's centre. Other than that, the location is very convenient since you can explore the park, swim in the Fern Pool or Weano Gorge, and visit the Fortescue Falls.
Hamelin Station
Hamelin Station is completely different than all of the above-mentioned campgrounds. Aside from the most majestic landscapes, and nature, campers can familiarize themselves with the rich historical heritage of Australia. Located on the World Heritage Drive, you can see some of the finest examples of the ancient stromatolites at Hamelin Bay. 
The Station itself is located on the Shark Bay coastline, where the campers are given two choices, to stay in a rustic shearers quarters, or to put up a tent, park their campervans and caravans somewhere in the area. This camping site is also a modern one as it provides kitchen and laundry facilities with dining areas and a fireplace, barbecues, and showers. 
Osprey Bay Campground
Osprey Bay, above a rock-shelf shoreline, is home to a campground with the most breath-taking view of the turquoise waters and white sand. This ideal location allows you to swim, canoe, snorkel, or just soak up the sun and enjoy the scenery. 
Apart from the view, the campsite doesn't provide any showers or water, only bush toilets and barbecues. 
With so many idyllic camping spots, choosing only one to visit becomes a daunting task. Luckily, there is no need to go for a single camping ground, because you can always get a free transfer car and start exploring different spots around the majestic Western Australia.