There are so many reasons why you need to visit New Plymouth! It has been voted  one of the most livable cities in the world. Whether you're looking for adventure, relaxation or a bit of culture New Plymouth should certainly be your next stop. In fact, in addition to being rated one of the most livable cities, it also earned Lonely Planet's number 2 spot for best up-and-coming holiday destination.
Here are 6 reasons you need to visit New Plymouth:
Surf Highway 45
One of the best places to catch a wave in New Zealand is New Plymouth.  Take a drive along what's known as 'Surf Highway 45', which runs from New Plymouth in a Southerly direction to Hawera. Take it slow and explore the full length of the surf highway. You will find plenty of places to catch a wave. Otherwise New Plymouth has plenty of surf beaches to keep you occupied. The coast boasts 180 degrees of ocean swells, with reef breaks, point breaks and beaches. Offering something for both beginners and advanced surfers.
Pouakai Circuit
For the even more adventurous, there's a 2- to 3-day journey around Mount Taranaki. Here hikers can take in everything the Egmont National Park has to offer. There are 25 kilometers (15.5 miles) of hiking trails to follow through the forest, a sphagnum moss swamp, and across fields. This trip also takes you across the Boomerang slip, an active erosion scar from volcanic activity and over the Kokowai Stream with its red water.
Bike Riding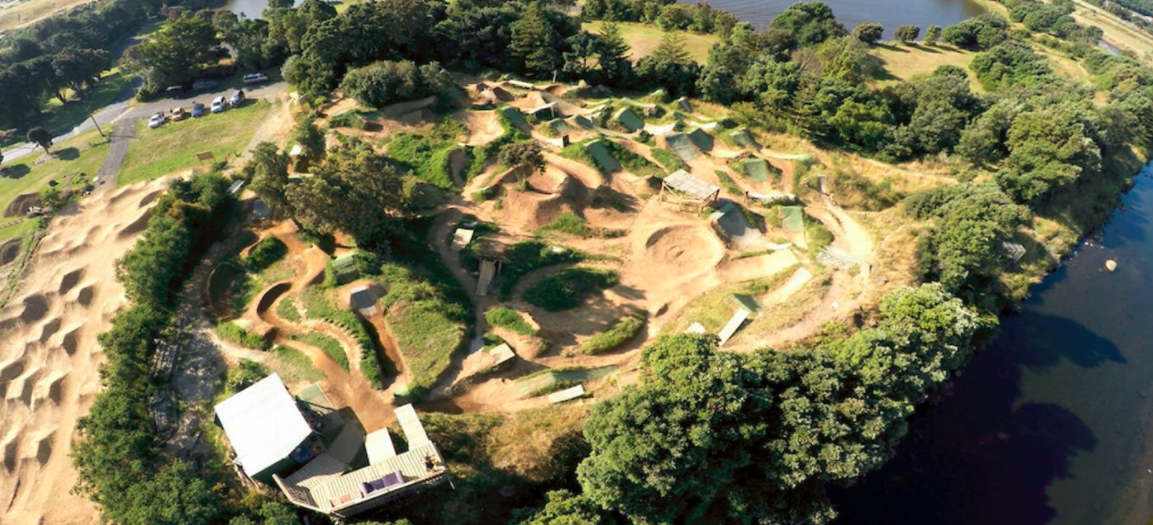 For those of you who are not into surfing or hiking, New Plymouth also offers world class mountain biking, trail riding and dirt Jumping. For those who love downhill and trail riding head out to Lake Mangamahoe,  just 10 km South of New Plymouth on state highway 3. Here you will find kilometer after kilometer of professionally crafted cross country and downhill tracks, suitable for everyone from beginner to professional.
If dirt jumps are more of your thing head out to Rotoz Dirt Jump Park, which is situated at the entrance to Lake Rotomanu. Rotoz is a dirt jumpers paradise with hundreds of jump lines, wallrides, berms & drops. Rotoz also caters for beginners with pump tracks and a tonne of table top jumps to build your confidence.
The Coastal Walkway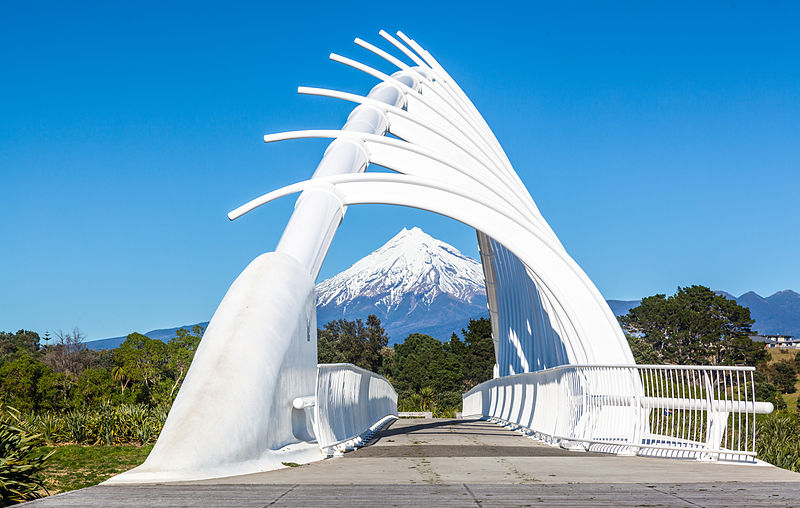 The famous Coastal Walkway is a must-do in New Plymouth. The walkway is where you will find the locals jogging, cycling and working out. Head for a stroll along the sea-edge promenade and you will see some of the most beautiful coastal views New Plymouth has to offer. The walkway stretches 11km along the coastline. You will head past the black volcanic rock surf beaches, cliff tops and over the awe-inspiring bridge inspired by breaking waves. The walkway has recently been funded to be extended even further.
Pouakai Crossing
If you're looking to spend a day hiking and taking in the beauty that is Mount Taranaki, the best way to do that is by heading to Egmont National Park. Here you will find Pouakai Crossing. At the Crossing you will encounter a magnificent waterfall, breathtakingly high cliffs, Ahukawakawa swamp, and a number of other amazing views along the way. Although it can be tough-going depending on the weather, it's perfect for someone who wants to experience natural beauty that is New Zealand.
Art and Culture

For a more relaxing day in New Plymouth, you can take in the art and culture offered at several locations, starting with the Govett-Brewster Art Gallery. This art museum features contemporary art and recently added the Len Lye Center. The centre is has a display is devoted completely to kinetic sculpture and filmmaker Len Lye.
With stunning views of Mount Taranaki, the gorgeous long walkways and a relaxed vibe, New Plymouth is a perfect spot to spend a few days or (ideally) a week or two. Whether you are an adrenaline junky looking to get your fix or a hiking and nature enthusiast New Plymouth has you very well covered. You will leave refreshed with a new lease on life (and not to mention a memory card full of stunning photos).
Article by Brittnay Sharman for Transfercar.
Brittnay is a professional house sitter from Australia. She has been living in London for the past two years and recently moved to Dublin. She has visited over 21 countries in Europe and Africa in that time (including lots of cheese, wine & beaches). You can find all her adventures in housesitting and travels on The Travelling House Sitters.