Planning a holiday with kids can be a bit of a head scratcher, as finding activities for all parties to enjoy is a difficult balancing act, as there's a limited supply of destinations offering fun for the whole family. Thankfully, winter provides us with an easy solution, and when it comes to skiing in New Zealand we've got you covered. And while you're planning your winter holidays, keep in mind that you can always find a free campervan that will allow your family to travel in style even if you are on a tight budget.
Cardrona Alpine Resort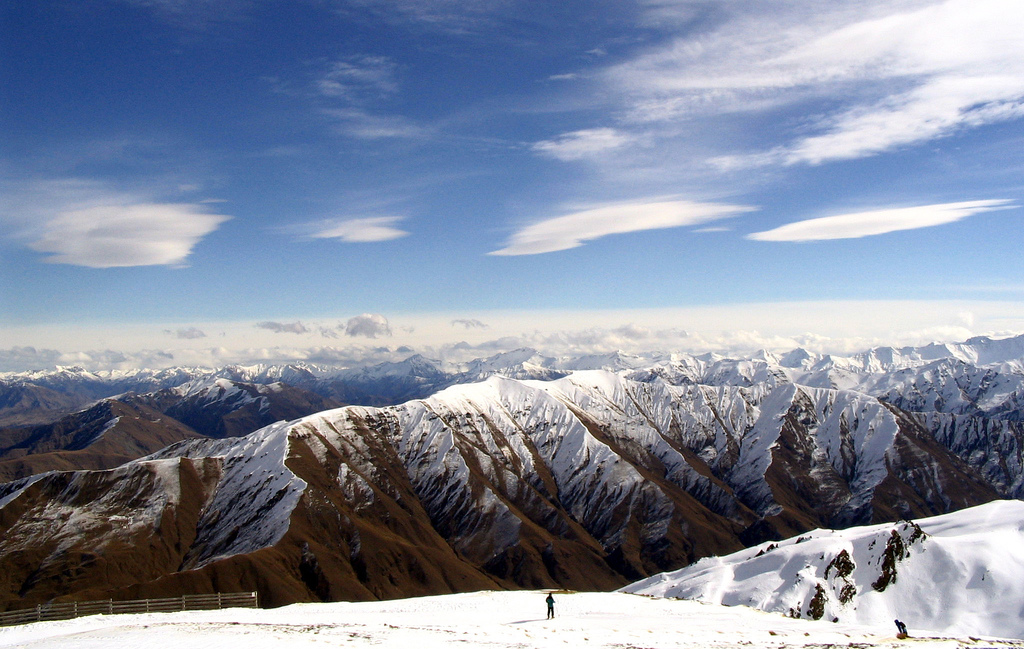 Even though its outside face is primarily aimed at experienced skiers, Cardrona offers plenty for the entire family. The resort provides a ski school for the younglings and the less experienced, and there's a number of beginner runs to hone your skiing skills. Of course, if the parents or the children are already well-versed in the arts of snow, Cardrona has some of the finest skiing facilities in this part of the world. As an added bonus, families can actually sleep on the mountain, unlike many other skiing resorts in NZ, which makes it far easier for the family to reach skiing tracks.
The Remarkables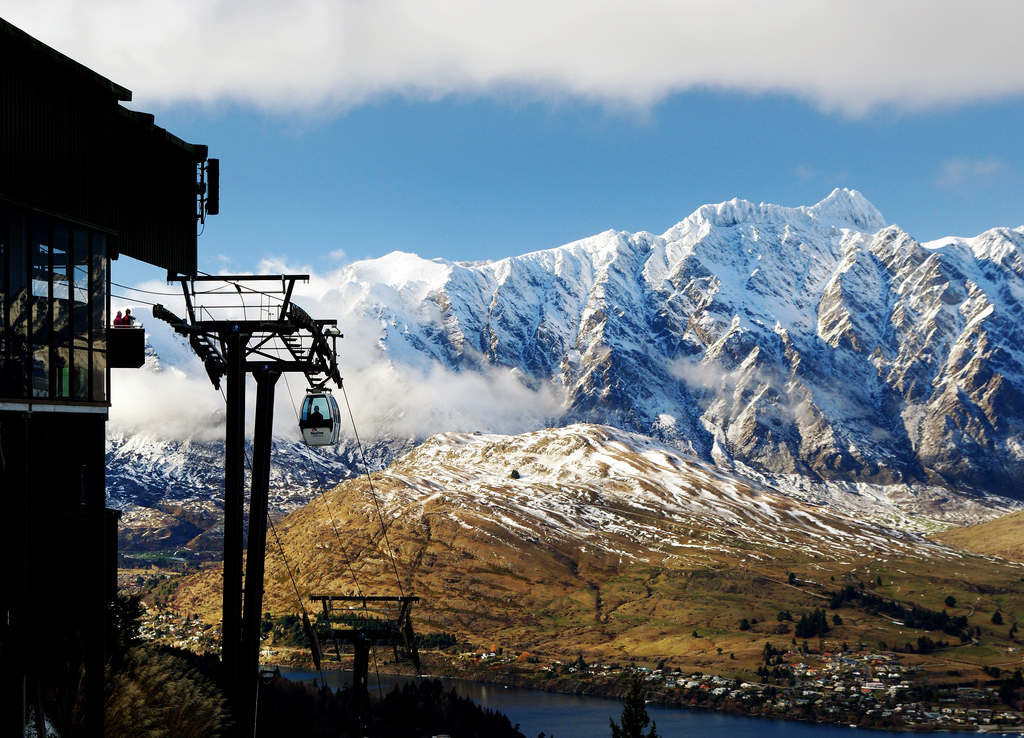 With the majority of its facilities consisting of relatively easy tracks intended for beginners and intermediate skiers, The Remarkables are an ideal winter destination for the whole family, regardless of its collective skiing level. And if, by chance, you have a daredevil or two among your ranks, they'll be happy to explore the three terrain parks dedicated to ski and board acrobatics. It is a bit further from Queenstown than some other options, but certainly worthy of extra mileage.
Snow Farm New Zealand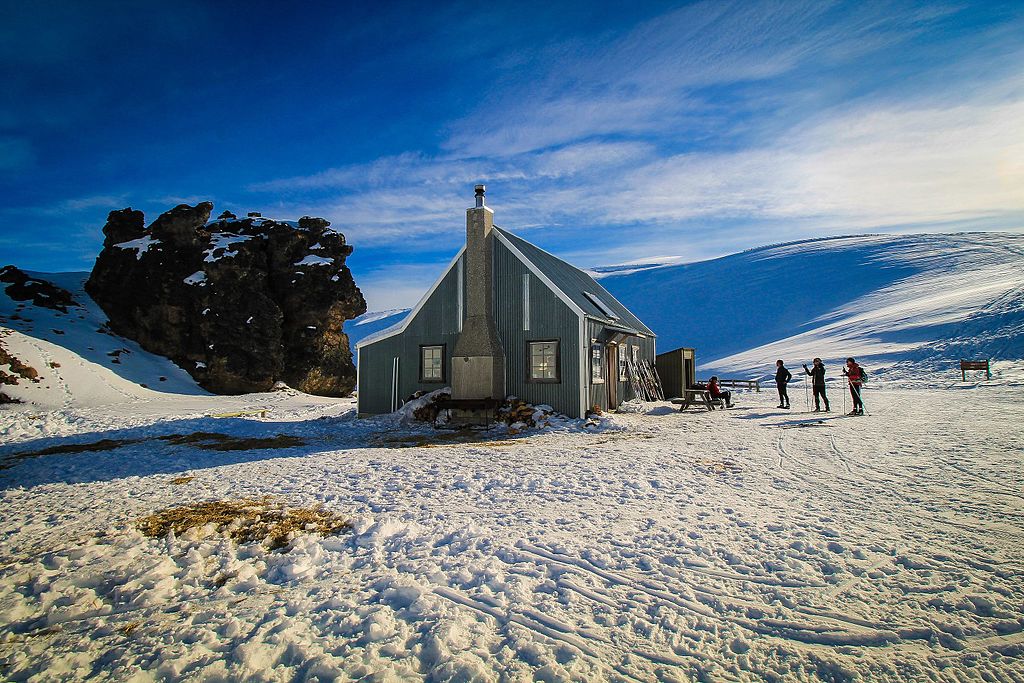 If you are looking to introduce your young'uns to the magic of snow, circle Snow Farm on your map! The resort caters to winter casuals, as it is completely free of any nasty slopes and tracks that require a high skill level. Snow Farm New Zealand is there for the simple winter pleasures, like building a snowman or enjoying a good old snow fight. And if you'd still like a bit of physical activity on your holiday, the resort also offers a number of groomed trails for cross country skiing.
Treble Cone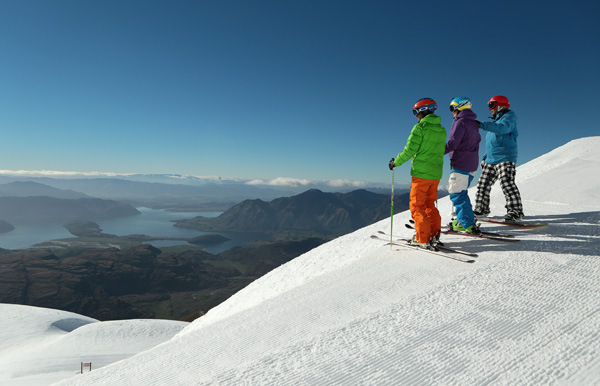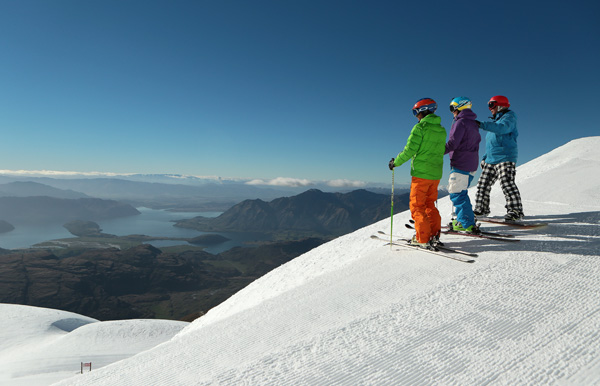 Blessed with the longest vertical runs in all of the South Island, Treble Cone is a dream come true for experienced skiers and winter adventurists. Fortunately for families, it offers a diverse set of trails suitable for all skill levels. The less versed can also use a free chair lift, while the maestros can enjoy some of the numerous steep slopes on offer, and even go off map and explore the less beaten paths without the hassle of a crowded track.
Coronet Peak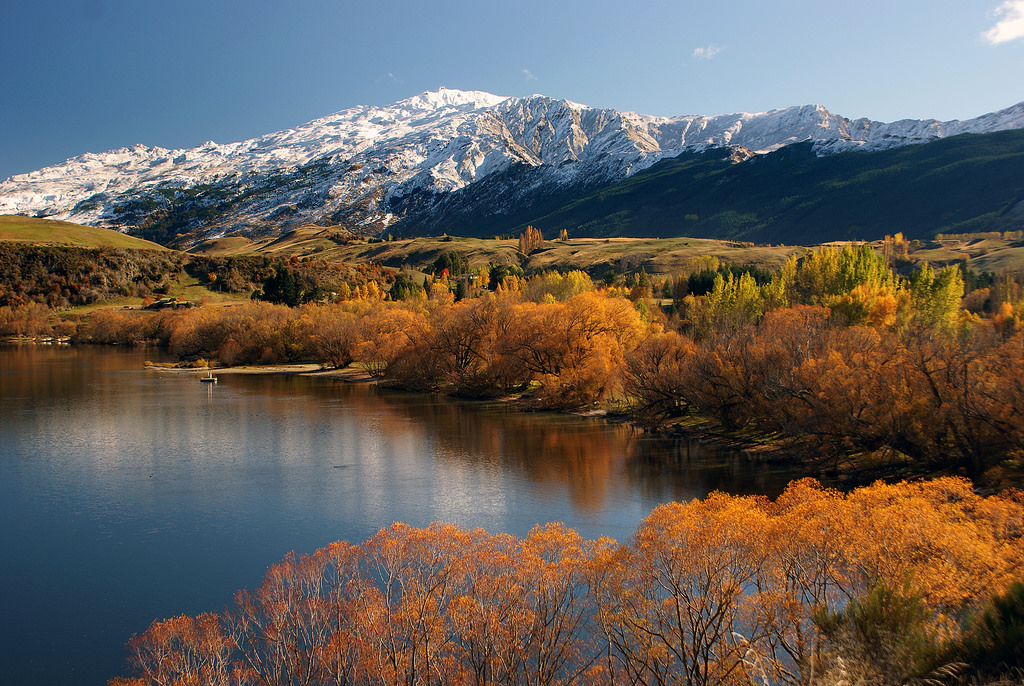 Finally, we're topping the list off with a skiing resort capable of meeting the needs of the whole family with Coronet Peak . About a quarter of its facilities is reserved for beginner trails, making it a perfect starting point for an education in skiing or snowboarding, particularly if you factor in the early learning centre for children of six and under. This comes handy if you'd like some alone time while being sure that your kids are safe and cared for.
At the same time, the resort provides a number of testing runs for skilled skiers, while on weekends you can also enjoy a bit of night skiing. And even if your children (or any other family members) care not a thing for skiing, they can still enjoy some winter magic in the form of a tubing park for sliding downhill on large inflatables.
New Zealand provides a number of phenomenal winter facilities to suit all types of enthusiasts and travellers. Make sure you take everyone's interests and abilities into account before you make your decision, and don't forget – that free transfer campervan is still waiting!