If you live in the South Island, a trip up North is always worthwhile. Even if you live on the North Island, you haven't seen it all. The variety of wonderful natural attractions and interesting cities is just too great. Here are 5 reasons why you should plan a spring road trip!
Spring Festival in Wellington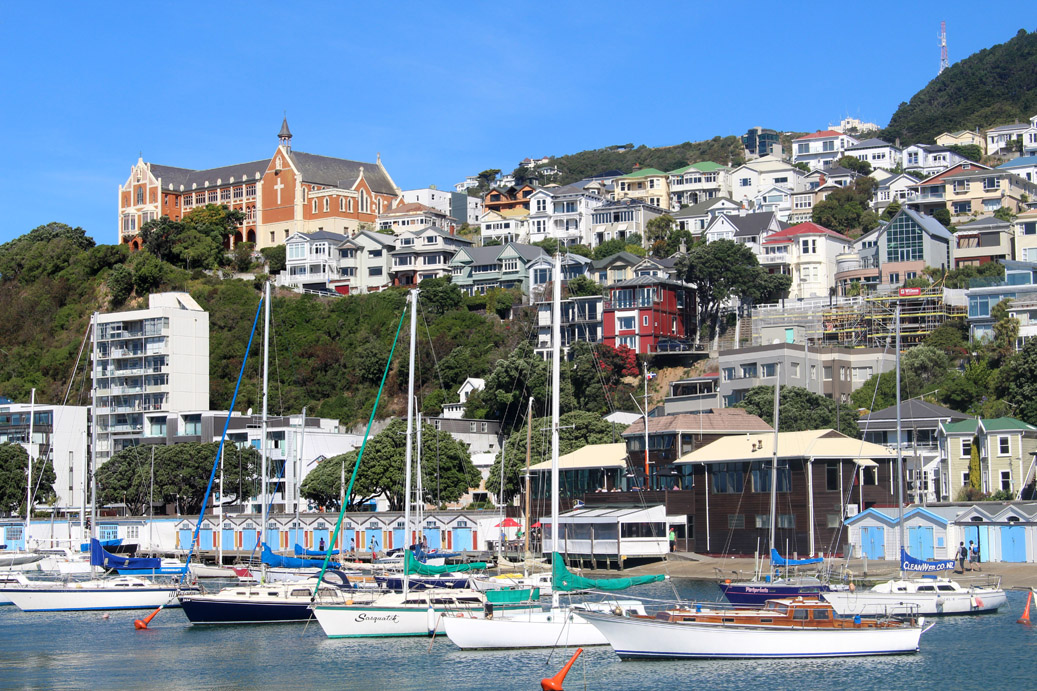 It's logical that your spring visit to New Zealand and its North Island starts in its capital – Wellington. Due to its southernmost position, this town is a great starting point for a tour de Te Ika-a-Māui for people coming from the South Island.
Apart from being the gate of the North Island, Wellington also hosts a wide range of interesting spring events, the most important being the Spring Festival. Here you can see the natural treasures of the local Botanic Garden, as well as buy plants for your home collection. When your feet start to hurt from all the plant-seeing, relax and try some tasty food and first-class wines at Picnic Café, inside the Garden.
Moreover, if you're in Wellington's Botanic Garden this spring, don't miss the Victory Medal cultural installation, in memory of the New Zealand's soldiers who died in WWI. It's going to be on display from 9 September to 13 November this year.
Taranaki Garden Spectacular
This region is situated on the geographical horn that dominates the middle of the North Island. It was named for Mount Taranaki – the dominant geographical feature of the entire area. Since this mountain is actually an old volcano, the slopes around it have fertile soil. Thanks to a God-given combination of volcanic rocks and rainforests, Taranaki is famous for its lush gardens, the most prominent being Te Kainga Marire. If you want to see some endemic rhododendrons or samples of original New Zealand-grown roses, come and observe how these and other plants create one of the most beautiful gardens in the world.
Garden-lovers should come to Taranaki at the end of October, to witness the Taranaki Garden Spectacular – a large garden festival, during which you can visit more than 50 enchanting gardens and see some fine examples of garden design and landscaping. The easiest way to get to Taranaki region is to rent a free car and enjoy a 250-mile drive along the west coast of the North Island.
The Waitomo Caves are Less Crowded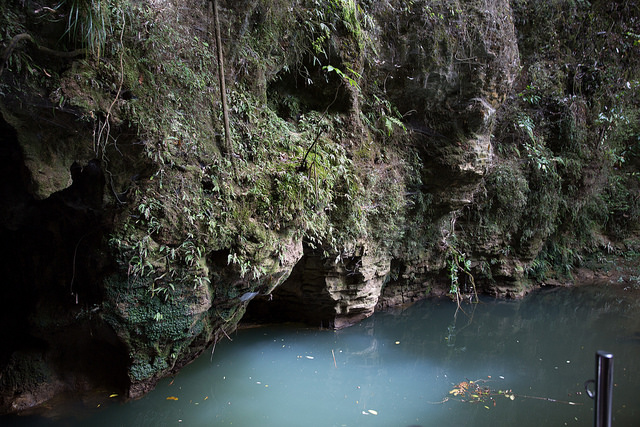 Situated in the continental part of New Zealand's northwest, The Waitomo Caves are famous for Black Water cave rafting, which is an endemic extreme sport – a blend of mountaineering and rafting. Check out this ideo to See what this thrill-provoking activity looks like.
Since you can't squeeze the visit to this site in one day, you'll need some fine accommodation. Although you can find dozens of hotels and bungalows in this area, try camping in Waitomo. Combined with a cave rafting tour, it will give you the best experience this region can offer.
The easiest way to get here is to go along the coast from New Plymouth to Awakino and then follow the signs to Waitomo.
Blossoming Orchards in The Bay of Plenty
The Bay of Plenty is a great follow-up to a visit to The Waitomo Caves. The reason this part got such a sound name is definitely the plentitude of natural wonders it displays. First of all, there are eight rivers that flow into the sea in The Bay of Plenty (take a look at the map). Apart from the rivers, in spring, you can see the beautiful sights of blossoming kiwi orchards throughout the region. It's interesting that this branch of agriculture is developing rapidly there, so use this opportunity to visit those orchards of plenty.
As for sea activities, surfing is the most popular sport in this region. But the real eye candy and a holiday treat every visitor to this part of the North Island should experience is definitely White Island. It's a volcanic island located about 35 miles from Whakatane. You can visit it by boat or by helicopter. Here you can read more about the island and the preparations necessary for a visit to this Pacific gem.
Rotorua: It's always good there!

If you're visiting Bay of Plenty for the first time, you might be surprised that this waterfront region also hides some wonderful attractions in the continental part, too. The most interesting inland area of this bay is located around the town of Rotorua. In spring, you can go for endless strolls around one of 18 beautiful lakes located in the vicinity of this town.
Moreover, you can go to river jet tours, hiking adventures and casual walks. Finally, when every single muscle in your body starts aching from all these activities, visit one of numerous geothermal pools and relax your mind and soul.
Images: