Melbourne to Adelaide
Australia's online relocation service that offers free use of rental cars and campervans
About the journey
Transfercar – Melbourne to Adelaide
The drive from Melbourne to Adelaide could take you around 8 hours but why rush? There is so much to see and do along the way so take your time. With a car or campervan from Transfercar you can explore stunning scenery, historical attractions and breathtaking natural beauty. You can find out more about Transfercar's services here.
Looking at heading from Melbourne to Adelaide? Transfercar can help you get there and for free. Discover how here.
Ballarat
You may only be 100kms from Melbourne but Ballarat is certainly worth stopping for. On the lower western plains of the Great Dividing Range, Ballarat played an important part of Australia's gold rush history and is ready to be discovered.
Places to stay
Places to eat and go out
Places to see and things to do
Ararat
The only Australian town founded by Chinese miners during the gold rush this Victorian town has so much to keep you entertained and you'll learn about the history of the area along the way.
Places to stay
Places to eat and go out
Places to see and things to do
Stawell
Located close to the Grampians National Park, Stawell provides a great location to base yourself while exploring this amazing area.From Stawell you can explore the natural, rugged beauty of Halls Gap and beyond.
Places to stay
Places to eat and go out
Places to see and things to do
Horsham
Potentially your last stop before crossing the Victorian border into South Australia, Horsham offers much to the tourist – both natural and manmade.
Places to stay
Places to eat and go out
Place to see and things to do
Adelaide
Adelaide is known as the city of churches but don't be deceived – this beautiful city has so much more to offer now that you have arrived at your destination.
Places to stay
Places to eat and go out
Places to see and things to do
Travelling from Melbourne to Adelaide via a free Transfercar car or campervan will allow you spend money on other things during your road trip. Sample the local cuisine, visit galleries and museums, indulge in the local wine and truly experience the region. Learn more about Transfercar here.
A road trip from Melbourne to Adelaide is one not to be missed. Using the service offered by Transfercar will not only get you there but being a free service, you'll have plenty of money left over to experience this majestic part of Australia. For more information on Transfercar and how it all works just look here (link to About Us).
Relocations from Melbourne to Adelaide
Melbourne Adelaide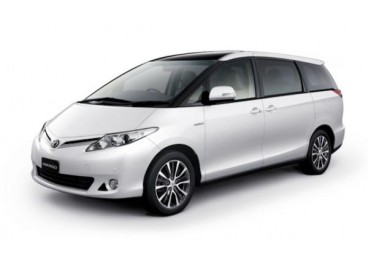 Free 3 days
Great deal!
Campervan Compact
22 Jun - 25 Jun
Only 1 left
Campervan Compact
from 22 Jun - 25 Jun
Search for more relocations:
About relocations
Transfercar's relocations are free to drive rental cars and campervans that need to be moved between specific locations and are available between set dates. Often vehicles will come with free petrol, insurance and extras such as ferry crossings with many offering additional days that can be purchased at a discounted rate. If you are interested in relocating a free car or campervan, check out our video on how to book a vehicle and go ahead and request one today!
Find accommodation