Launceston Airport

Melbourne Airport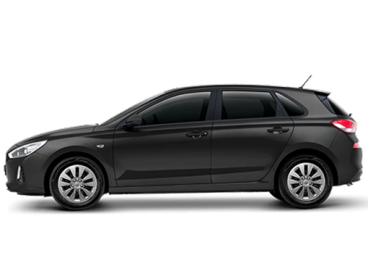 Great deal!
Vehicle varies - Automatic
5+ left
Intermediate

$1 days

Available
Selected

Bond
$4608.00

Fuel included
No

Ferry included
Free ferry for the vehicle

Road tolls included
No

Expenses included
No

Requirements
The driver must be at least 21 years old
A valid and full/unrestricted driving licence issued in Australia or New-Zealand, -or- a legally confirmed English translation of your driving licence, accompanied by a valid driving licence from your country
Visa / MasterCard / Avis / American Express / Diners Club are accepted Debit cards are accepted provided that the card displays the Visa or MasterCard logo, has been issued by a bank or other financial institution and has the customer's name and card number on the card, and funds are debited from a cheque/current account. If paying by debit card a 'security hold' of $400 in addition to the 'Estimated Total' value of the rental will be placed on the card account provided. The card holder will not have access to these funds until billing is finalised at the completion of the rental. Prepaid and Reloadable Debit cards or gift cards, as well as Travel cards and EFTPOS cards are not accepted. A credit or debit card as outlined above must be presented at commencement of rental. When paying by credit or debit card, a card transaction fee will apply of 1.29% (including GST) of the total rental invoice amount.
Conditions of ferry reimbursement. A tax invoice must be provided at time of collection showing payment of ferry for vehicle transfer. Reimbursement only covers cost of vehicle. Driver or any passengers travelling on ferry will do so at own cost. Drivers are required to be over the age of 21. Any drivers under the age of 25 will incur a surcharge.
Credit cards: yes
Debit cards: Yes
Pickup branch
| | |
| --- | --- |
| Location | Launceston Airport |
| Opening hours | Sun - Thu 7:30 AM - 9:00 PM; Fri 7:30 AM - 10:30 PM; Sat 7:30 AM - 9:00 PM |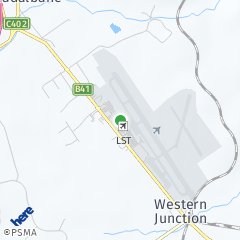 Dropoff branch
| | |
| --- | --- |
| Location | Melbourne Airport |
| Opening hours | Sun - Sat 5:00 AM - 12:00 AM |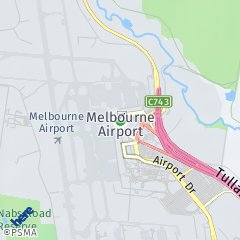 Vehicle details
| | |
| --- | --- |
| Name | Intermediate |
| Description | Intermediate |
| Type | Vehicle varies |
| Transmission | |
| Fuel type | |
| Year | Unknown |
| Max travellers | 5 adults |
| Storage capacity | 1 suitcases , 2 bags |
Policy
Driver license
A valid and full/unrestricted driving licence issued in Australia or New-Zealand, -or- a legally confirmed English translation of your driving licence, accompanied by a valid driving licence from your country
Minimum age
21
Standard waiver

Excess liability: In Australia, if your rental vehicle is involved in an accident, an insurance excess generally applies. Excess Reduction (ER) is an optional coverage that reduces your financial liability (excess) for an additional fee. This fee varies by age of renter, location, type of vehicle, and rate.
Excess liability reduction : Pay $27.00 per day to reduce the excess amount to $634.00.

Cancellation policy
Once your relocation request is accepted, a cancellation fee applies at all times and will be charged to your credit card when you cancel, or do not show up for your booking. For cancellations made more than 48hrs ahead of pickup, a cancellation fee of $25 will be applied. Late cancellations (within 48 hours of pick-up time) will be charged $50, and no-shows will be charged $100. Cancellations must be made in your account by logging into "My Transfercar" AND you must also notify the rental operator. Note that in some cases, the rental operator may also have a separate cancellation fee independent of Transfercar's cancellation policy.

More than 48hrs before pickup: $25

Additional comments from the rental operator
Conditions of ferry reimbursement. A tax invoice must be provided at time of collection showing payment of ferry for vehicle transfer. Reimbursement only covers cost of vehicle. Driver or any passengers travelling on ferry will do so at own cost. Drivers are required to be over the age of 21. Any drivers under the age of 25 will incur a surcharge.
Terms and conditions
Transfercar's terms and conditions
Pickup and dropoff
Relocations can be returned earlier by arrangement at no charge, however no refund will be provided.
Debit card policy
Visa / MasterCard / Avis / American Express / Diners Club are accepted Debit cards are accepted provided that the card displays the Visa or MasterCard logo, has been issued by a bank or other financial institution and has the customer's name and card number on the card, and funds are debited from a cheque/current account. If paying by debit card a 'security hold' of $400 in addition to the 'Estimated Total' value of the rental will be placed on the card account provided. The card holder will not have access to these funds until billing is finalised at the completion of the rental. Prepaid and Reloadable Debit cards or gift cards, as well as Travel cards and EFTPOS cards are not accepted. A credit or debit card as outlined above must be presented at commencement of rental. When paying by credit or debit card, a card transaction fee will apply of 1.29% (including GST) of the total rental invoice amount.
The driver name needs to be printed on the card