Darwin Airport

Cairns Airport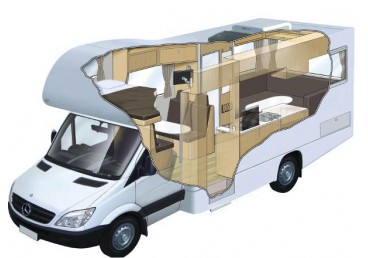 Motorhome (6 berth) - varies
Only 1 left
NOTE: You may be allocated any of the vehicle types seen in the images or slight variations of these (see Photos tab below). Specific vehicle type/layouts cannot be requested. No children under 8 years old. No pick up or drop off on Sundays.

$5 days

Available
Selected
Extra $75 days

Available
Selected
Trip information
| | |
| --- | --- |
| Earliest pickup date | 3 Aug 2022 |
| Pickup time | 10:00 AM - 15:00 PM |
| Latest dropoff date | 16 Aug 2022 |
| Dropoff time | 10:00 AM - 15:00 PM |

Bond
LIABILITY DEPOSIT: $1000 is payable by Visa or MasterCard only, credit card surcharge of 1.7% applies for all credit card payments

Fuel included
$100 against fuel receipt

Ferry included
No

Road tolls included
No

Expenses included
No

Requirements
The driver must be at least 21 years old
A valid and full/unrestricted driving licence issued in Australia or New-Zealand, -or- a valid International Driving Permit, accompanied by a valid driving licence from your country
Transfercar will not deduct any money off your credit or debit card for insurance purposes. All transactions will be made directly between the driver and the rental operator at time of pickup or via phone once the request is accepted.
- No pick up & drop off on Sunday.
- Please note relocations are available to pick up from 10 AM-3PM.
** Up to 6 days allowed at $5 each day.
Note: Please ensure all border declarations have been obtained by each state government.
Credit cards: yes
Debit cards: Yes
Pickup branch
| | |
| --- | --- |
| Location | Darwin Airport |
| Opening hours | 10am - 3pm |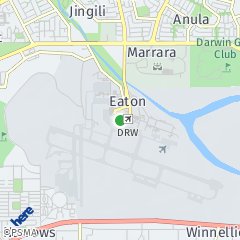 Dropoff branch
| | |
| --- | --- |
| Location | Cairns Airport |
| Opening hours | 10am - 3pm |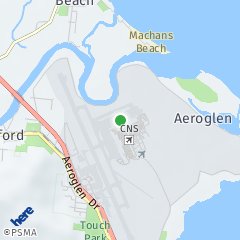 Vehicle details
| | |
| --- | --- |
| Name | 6 Berth Motorhome |
| Description | NOTE: You may be allocated any of the vehicle types seen in the images or slight variations of these (see Photos tab below). Specific vehicle type/layouts cannot be requested. No children under 8 years old. No pick up or drop off on Sundays. |
| Type | Motorhome (6 berth) |
| Transmission | Automatic or Manual |
| Fuel type | Fuel or Diesel |
| Year | Unknown |
| Max travellers | 4 adults , 2 children |
| Storage capacity | N/A |
Policy
Driver license
A valid and full/unrestricted driving licence issued in Australia or New-Zealand, -or- a valid International Driving Permit, accompanied by a valid driving licence from your country
Minimum age
21
Standard waiver

Excess liability: LIABILITY DEPOSIT: $1000 is payable by Visa or MasterCard only, credit card surcharge of 1.7% applies for all credit card payments
Excess liability reduction : BP1 – for $12 per day you can reduce the standard liability from $1000 to $500. BP2 – for $20 per day you can reduce your liability to $250

Cancellation policy
Once the request is accepted, any cancellations must be made directly to the rental operator AND in the "My Transfercar" page in your Transfercar account. Please note that for this relocation you will lose your deposit if you cancel your booking. Therefore Transfercar's standard cancellation fees do not apply to this relocation. These special conditions for cancellation fees only apply to this listing and replace clause 5 and 6 in Transfercar's usual terms and conditions for relocation drivers.
Additional comments from the rental operator
- No pick up & drop off on Sunday. - Please note relocations are available to pick up from 10 AM-3PM. ** Up to 6 days allowed at $5 each day. Note: Please ensure all border declarations have been obtained by each state government.
Terms and conditions
Transfercar's terms and conditions
Pickup and dropoff
Relocations can be returned earlier by arrangement at no charge, however no refund will be provided.
Debit card policy
Transfercar will not deduct any money off your credit or debit card for insurance purposes. All transactions will be made directly between the driver and the rental operator at time of pickup or via phone once the request is accepted.
The driver name needs to be printed on the card