This rental operator does not accept requests during weekends
Please request another relocation, or return to request this relocation after 16:00 on Sunday Pacific/Auckland time
Search for a new relocation or view similar relocations below.
Broome to Perth
Campervan (3 berth) - Automatic or Manual
left
Listed 26 Feb 2013 TCID 96351
Description
Suitable for 2 adults and 1 child over 8 years only. Holiday Special - All fuel refunded against receipts and $100 Travel Allowance. $1 per day for insurance purposes. BOND: $1000 (credit card authorization only). DEPOSIT: Your booking is only held provisionally for 24 hours. It will be confirmed once we received a $250 deposit (refundable on return of vehicle).
Trip details
| | |
| --- | --- |
| Kms allowed | 2500 |
| Included days available | 3 |
| Price per included day | Free |
| Additional days available | None |
| Fuel included | Yes |
| Ferry included | No |
| Expenses included | Yes |
| Insurance included | Yes |
| Road tolls included | No |
Pickup branch
| | |
| --- | --- |
| Location | Broome |
| Opening hours | N/A |
| Earliest pickup date | 5 Mar 2013 |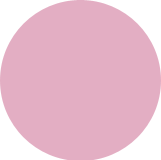 Dropoff branch
| | |
| --- | --- |
| Location | Perth |
| Opening hours | N/A |
| Latest dropoff date | 7 Mar 2013 |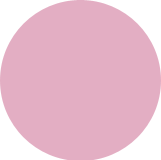 Policy
| | |
| --- | --- |
| Driver license | A full, valid driver licence issed in a country supported by the Australian or New Zealand government. |
| Minimum age | 21 |
| Cancellation policy | Once the request is accepted, any cancellations must be made directly to the rental operator and no later than 48 hours before pickup time. Late cancellations or no-shows will automatically result in a $100 cancellation fee to your credit card. |
| Additional comments from the rental operator | Suitable for 2 adults and 1 child over 8 years only. Holiday Special - All fuel refunded against receipts and $100 Travel Allowance. $1 per day for insurance purposes. BOND: $1000 (credit card authorization only). DEPOSIT: Your booking is only held provisionally for 24 hours. It will be confirmed once we received a $250 deposit (refundable on return of vehicle). |
| Terms and conditions | Transfercar's terms and conditions and the rental operator terms and conditions |
About the rental operator
| | |
| --- | --- |
| Company name | N/A |
| Response rate | 25.78% |
| Response time | Within a day |
| Last login date | 16 Apr 2014 |