This rental operator does not accept requests during weekends
Please request another relocation, or return to request this relocation after 17:00 on Sunday Australia/Sydney time
Search for a new relocation or view similar relocations below.
Darwin International Airport (DRW) to Mackay
4x4 (5 seats) - varies
left
Listed 5 Mar 2013 TCID 96645
Date & Times
| | |
| --- | --- |
| Earliest pickup date | 6 Mar 2013 |
| Latest dropoff date | 16 Mar 2013 |
Description
Toyota Hilux Dual Cab .5 seats . Standard liability applies. $1.00 per day charge due to insurance purposes. You will be required to confirm by phone with the owner and a deposit of $100.00 paid to secure the booking within 24 hours of being accepted for the relocation (deposit refundable on delivery of the vehicle at the correct depot and drop off time). Please note that your request is not a secured booking until your deposit is paid . Our company has the right to change or deny any transfer car request . 3500 kms included. Any additional kms charged at 0.33 cents per km .Transfer cars can not be used off road or for commercial reasons. Road tolls and fines are the responsibly of the driver . Final 70 lts will be refunded only if vehicle is returned with a full tank. $200 to go towards expenses will be refunded at the completion of the hire. $1000 security bond required on a valid credit card on the day of pickup.
Trip details
| | |
| --- | --- |
| Kms allowed | 3500 |
| Included days available | 5 |
| Price per included day | Free |
| Optional days available | 2 |
| Price per optional day | $99.00 AUD |
| Fuel included | Yes |
| Ferry included | No |
| Expenses included | Yes |
| Insurance included | Yes |
| Road tolls included | No |
Pickup branch
| | |
| --- | --- |
| Location | Darwin International Airport (DRW) |
| Opening hours | N/A |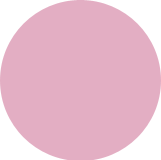 Dropoff branch
| | |
| --- | --- |
| Location | Mackay |
| Opening hours | N/A |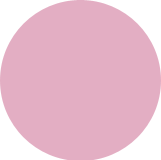 Policy
| | |
| --- | --- |
| Driver license | A valid and full/unrestricted driving licence issued in Australia or New-Zealand, -or- a valid driving licence from your country |
| Minimum age | 21 |
| Cancellation policy | Once the request is accepted, any cancellations must be made directly to the rental operator AND Transfercar (in Your Trips) no later than 48 hours before pickup time, to avoid being charged a $100 cancellation fee by Transfercar. Note that the rental operator may also have a separate cancellation fee independent of Transfercar's cancellation policy, that you agreed to pay when you confirmed your booking with them. |
| Additional comments from the rental operator | Toyota Hilux Dual Cab .5 seats . Standard liability applies. $1.00 per day charge due to insurance purposes. You will be required to confirm by phone with the owner and a deposit of $100.00 paid to secure the booking within 24 hours of being accepted for the relocation (deposit refundable on delivery of the vehicle at the correct depot and drop off time). Please note that your request is not a secured booking until your deposit is paid . Our company has the right to change or deny any transfer car request . 3500 kms included. Any additional kms charged at 0.33 cents per km .Transfer cars can not be used off road or for commercial reasons. Road tolls and fines are the responsibly of the driver . Final 70 lts will be refunded only if vehicle is returned with a full tank. $200 to go towards expenses will be refunded at the completion of the hire. $1000 security bond required on a valid credit card on the day of pickup. |
| Terms and conditions | Transfercar's terms and conditions |
About the rental operator
| | |
| --- | --- |
| Company name | To be announced |
| Rating | |
| Response rate | 100.00% |
| Response time | Within a day |
| Last login date | 15 May 2015 |