This rental car company does not accept requests during weekends
Please request another relocation, or return to request this relocation after 18:00 on Sunday Australia/Sydney time
Search for a new relocation or view similar relocations below.
Brisbane Airport to Cairns Airport
Campervan (2 berth) - varies
1 left
Listed 20 Oct 2016 TCID 196348
| | |
| --- | --- |
| Earliest pickup date | 21 Oct 2016 |
| Pickup time | 10:30 AM - 14:30 PM |
| Latest dropoff date | 25 Oct 2016 |
| Dropoff time | 09:00 AM - 14:30 PM |
Pickup branch
| | |
| --- | --- |
| Location | Brisbane Airport |
| Opening hours | Monday - Sunday: 08:00 - 16:30 |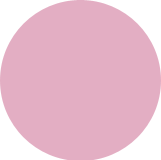 Dropoff branch
| | |
| --- | --- |
| Location | Cairns Airport |
| Opening hours | Monday - Saturday: 08:00 - 16:30, Sunday: CLOSED |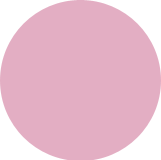 Additional extras price list
| Description | Price ($) | Period |
| --- | --- | --- |
| Additional Driver Fees | 3.00 | |
| GPS | 10.00 | |
| Camping table | 24.00 | |
| Camping chair | 17.00 | |
| Extra days (3 max, subject to dates and availability) | 75.00 | |
| Welcome pack | 5.00 | |
| Linen pack (pillow cases, sheets, towels, sleeping bags) | 10.00 | |
| Sleeping bags are only supplied on request | 5.00 | |
Policy
Driver license
A valid and full/unrestricted driving licence issued in Australia or New-Zealand, -or- a legally confirmed English translation of your driving licence, accompanied by a valid driving licence from your country
Minimum age
21
Cancellation policy
Once your relocation request is accepted, a cancellation fee applies at all times and will be charged to your credit card when you cancel, or do not show up for your booking. For cancellations made more than 48hrs ahead of pickup, a cancellation fee of $25 will be applied. Late cancellations (within 48 hours of pick-up time) will be charged $50, and no-shows will be charged $100. Cancellations must be made in your account by logging into "My Transfercar" AND you must also notify the rental operator. Note that in some cases, the rental operator may also have a separate cancellation fee independent of Transfercar's cancellation policy.

More than 48hrs before pickup: $25

Once the request is accepted, any cancellations must be made directly to Transfercar (in "Your Trips" area when you log in). However, no refund will be provided for the $50 deposit if you cancel. These special conditions apply to this listing and replace clause 5 and 6 in Transfercar's usual terms and conditions for relocation drivers.
Additional comments from the rental operator
A Bond of $1,000 will be collected at the time of entering into the Rental Contract. Payment of this Bond is only accepted by credit card. The $1,000 will be debited to the credit card account immediately on pickup of the vehicle (not when requesting). An administration fee equal to the merchant surcharge applies. Any amendments to the booking such as additional paid days, insurance reduction if applicable or linen hire can be made over the counter at time of pickup. Dates and pickup times are unable be amended. Please have your credit card details and drivers licence ready on pickup. A $50 cancellation fee applies at all times.
Terms and conditions
Transfercar's terms and conditions and the rental operator terms and conditions
Pickup and dropoff
Relocations can be returned earlier by arrangement at no charge, however no refund will be provided.
Debit card policy
Transfercar will not deduct any money off your credit or debit card for insurance purposes. All transactions will be made directly between the driver and the rental operator at time of pickup or via phone once the request is accepted. For all debit card transactions, the bond and/or insurance excess amount will be debited directly off the driver's debit card, considered then as a credit card transaction and refunded on safe and timely return of the vehicle. Please note that a non-refundable credit card administration fee applies.
About the rental operator
Response rate
34.48%
Response time
Within a day
Last login date
22 Feb 2019